Image manipulation
From Mathematics Is A Science
Jump to navigation
Jump to search
The ability to capture objects in the image opens new possibilities in image manipulation.
Pixcavator PE 2.4
image editing software
$19.95
30 day money back guarantee
12 months of free upgrades
Overview
It is built on the same platform as the standard – image analysis – version of Pixcavator. The output table is reduced to location and sizes only. The features that the standard version does not have are:
Automatic simplification – smaller or low contrast objects are removed throughout, in all three channels. This is truly Image Simplification as finer details disappear.
Manual simplification – a selected contour is filled with the color surrounding it. In other words, this is Spot cleaning (in the example below the mole was removed with a single click - nothing against it though).
Isolating objects – everything but the selected objects is painted white. In other words, this is Background removal.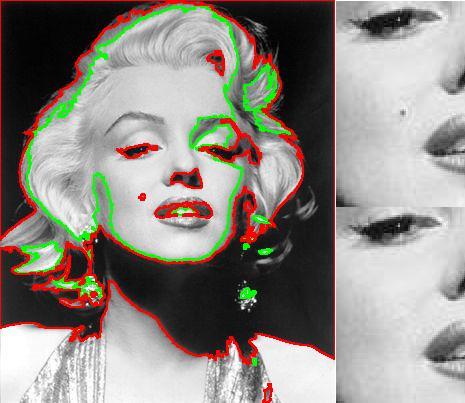 Examples
Enhance image: Go to the Tools tab. You can adjust Brightness and Contrast by using sliders on the left. On the right, there are some Filters.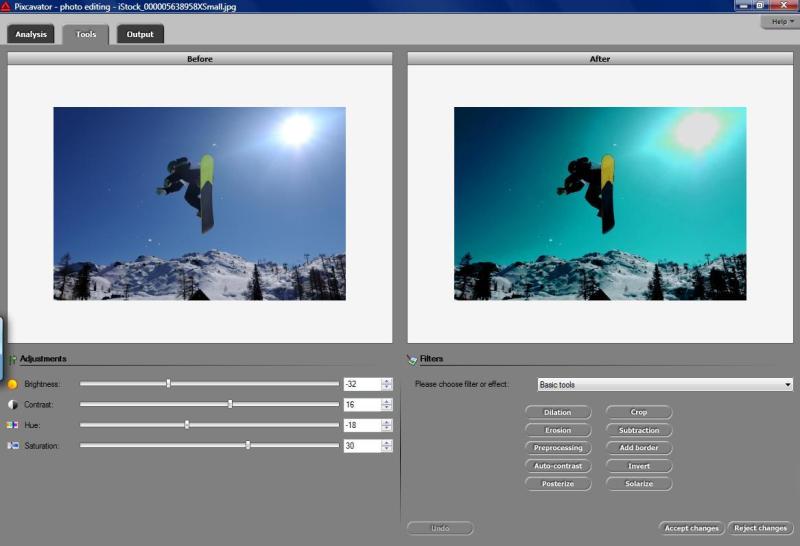 Cleaning
Automatic simplification also reduces noise. Here, noise was added to "Lena", then the image was cleaned.
Simplification
The following picture shows how Pixcavator can remove minor features from the image. On the right, we removed the brickwork.
Object removal
Manual simplification often leads to disappearance of objects.



Spot cleaning
Once the mole has been found, it is removed with a single click. The rest of the image is unaffected.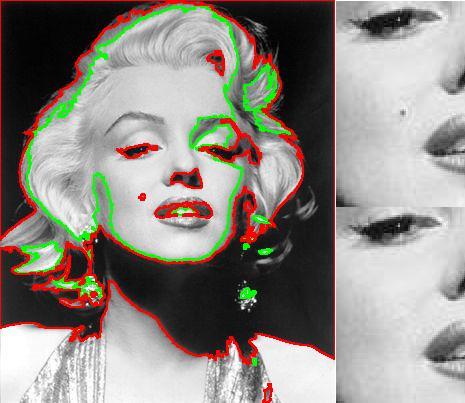 Background removal
The objects found by Pixcavator can be isolated from the rest of the picture.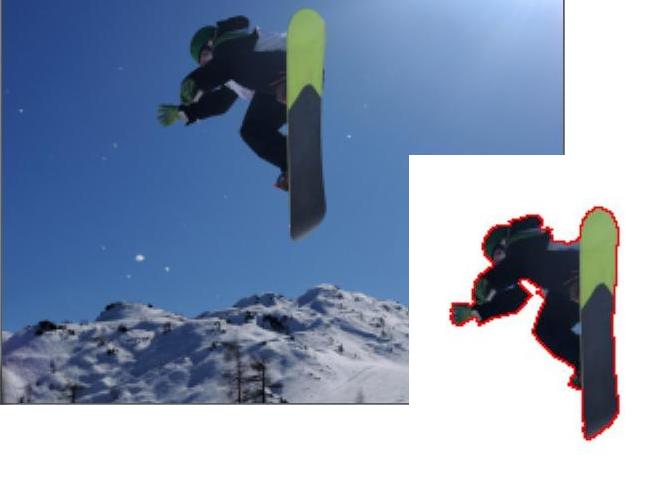 Watercolor
One of the Pixcavator's features is to produce wonderful watercolor pictures out of digital images. You can turn your favorite photographs into watercolors, as we did. With Pixcavator, it takes less than a minute. You may also want to try the online version at DigitallyPainted.com.
Download here.