Category:Machine vision
From Mathematics Is A Science
Jump to navigation
Jump to search
"Machine vision" is just another term for "computer vision" used in the industrial environment. The image analysis problems to be solved are very similar: counting, measuring, etc.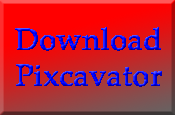 Learn how to use Pixcavator!
Below you'll find a few examples of image analysis with Pixcavator.
Pages in category "Machine vision"
The following 39 pages are in this category, out of 39 total.